Why Cordlife
Singapore's first FACT-Netcord and AABB accredited cord blood bank with a successful transplant track record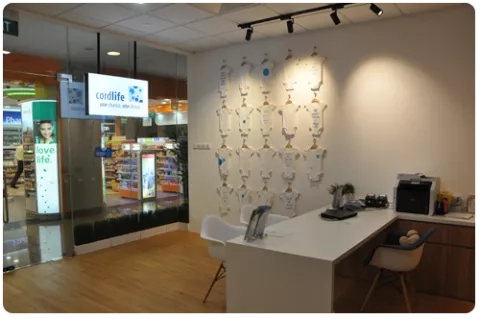 Mt Elizabeth Novena Hospital
38 Irrawaddy Road, Level 1, Singapore 329563
Mon – Fri: 9am – 4pm
Sat: 9am – 1pm
Located within the premise of Mount Elizabeth Novena Hospital (level 1, opposite of Guardian Pharmacy), this is Cordlife's flagship store. It is specially designed to offer expectant parents a unique experience when you attend our consultation sessions. Every delicate detail in the store is carefully thought through to provide a conducive environment. Come speak with our friendly Cord Blood Banking Consultants on your next visit to the gynaecologist and find out more about the importance of storing your baby's most precious and life-saving stem cells.
---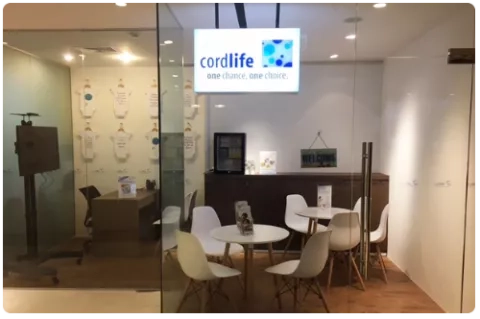 Parkway East Hospital
321 Joo Chiat Place, Level 1, Singapore 427990
Mon – Fri: 9am – 4pm (closed on Wednesday)
Sat: 9am – 1pm
Located at the lobby of Parkway East Hospital (next to the Admission Counter), Cordlife is always there to answer any enquiry that expectant parents may have on the importance of storing your baby's precious umbilical cord blood and cord lining stem cells. Parents are always welcome to approach us during your gynaecology visit for a non-obligatory consultation.
---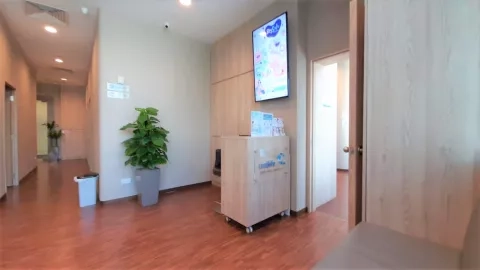 Thomson Diagnostic Ultrasound Centre
(At Novena Medical Centre) 10 Sinaran Drive, Level 11, Singapore 307506
By appointment basis only.
Secure a non-obligatory appointment with us today to find out how you can secure a lifetime of protection for your baby here.
Conveniently located within the premise of Thomson Diagnostic Ultra Sound Centre (level 11 at Novena Medical Center), Cordlife serves to educate expectant parents on the importance of storing your baby's precious and life-saving umbilical cord blood and umbilical cord lining stem cells, during your appointments for scans. Come speak to our friendly consultant today.
---