Why Cordlife
Singapore's first FACT-Netcord and AABB accredited cord blood bank with a successful transplant track record
Fully-Owned Secured Storage Facility
Committed to you for the long haul
The odds1 of using stem cells increase with age. Therefore, choosing a reliable and reputable company that will be around for a long time to safeguard this precious resource for your baby and family is utmost important. At Cordlife, we take this commitment very seriously which was why we invested millions of dollars to acquire our own properties and consequently specifically designing them for stem cell processing and storage. We strongly believe that stem cell processing and cryopreservation is the most important part of the service and we do not outsource this critical step to another cord blood bank - that is how much we care for your baby's stem cells.
Singapore

is an ideal long-term storage place for your baby's cord blood unit because of its

natural disaster-free location, political and socio-economic stability.
Our facility at A'Posh Bizhub passed stringent audit conducted by Ministry of Health (MOH) Singapore as well as by AABB - so you can be assured of our strict adherence to national and international standards.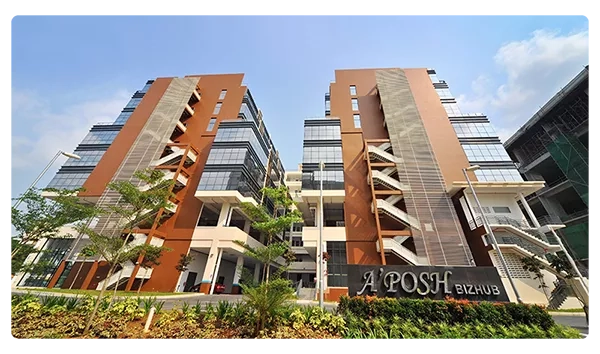 Your baby's cord blood will be stored in vacuum insulated cryogenic storage tanks housed inside fire retardant laboratory walls and are designed to remain at optimal temperature for cell storage over long periods. The tanks are monitored 24 hours a day, 365 days a year and our laboratory is also equipped with multiple backup systems to ensure continuous operation (undisrupted processing).
It is Cordlife's lifelong commitment to safeguard your baby's cord blood unit under the best storage conditions in the most secure and safest place. With your one chance, make that one right choice with Cordlife.
1 Nietfeld JJ, Pasquini MC, Logan BR, Verter F, Horowitz MM. Lifetime Probabilities of Hematopoietic Stem Cell Transplantation in the U.S. Biology Blood Marrow Transplant. 2008 March; 14(3):316-22
DCR No. 3465, March 2018