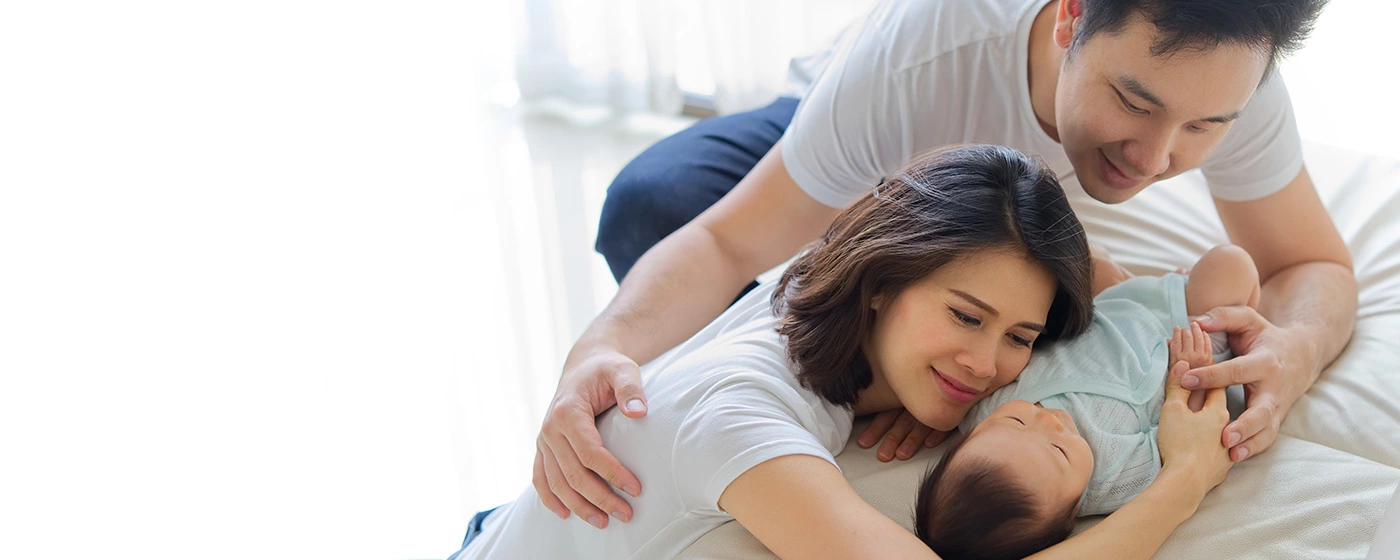 Cord blood is your family's gift of a lifetime
Leave it to the

expert
Singapore's first FACT-Netcord and AABB accredited cord blood bank with a successful transplant track record
WITH ONLY ONE CHANCE,
MAKE THE ONE RIGHT CHOICE.
Cord blood and cord lining banking could last a lifetime because no one knows when a disease will strike. That's why it's crucial to choose a stable company that will be with you for the long haul and safeguard your family's precious biological resources.

A publicly listed company
As a company listed on the mainboard of the Singapore Exchange, our financial status is open to public scrutiny. Over the years, we've strengthened our financial position to ensure that we'll be here with you for the long haul.

21 years of experience
Founded in 2001, Cordlife is the first cord blood bank in Singapore, and we operate 7 stem cell cryopreservation facilities across Asia. As a Group, we've had experience in handling over 500,000 biological samples.
Trusted by more than 600,000 parents in Asia.






Proven global expertise
Actual experience matters. Cordlife has helped our clients release over 70 cord blood units to 18 healthcare institutions in 9 countries. Should you ever need your child's cord blood stem cells, you can trust that we will ensure their safe delivery to your chosen healthcare institution, anywhere in the world.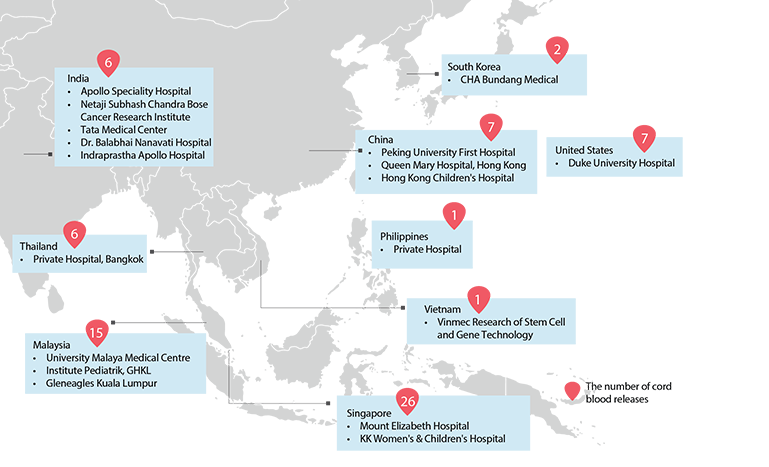 Dual-accredited facility
Our facility in Singapore is certified by both AABB and FACT-Netcord. This gives you twice as much peace of mind because you know that we only use the best methods and strictest protocols to make sure that your child's cord blood is of the highest quality.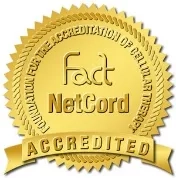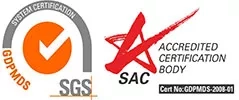 Committed to giving your family priority access to stem cell applications
As parents, nothing is more important to us than the health of our children. That's why Cordlife works with healthcare institutions and professionals to ensure that our clients with diseases, especially those for which there is no cure yet, have access to treatments. Learn more about one of these clinical trials here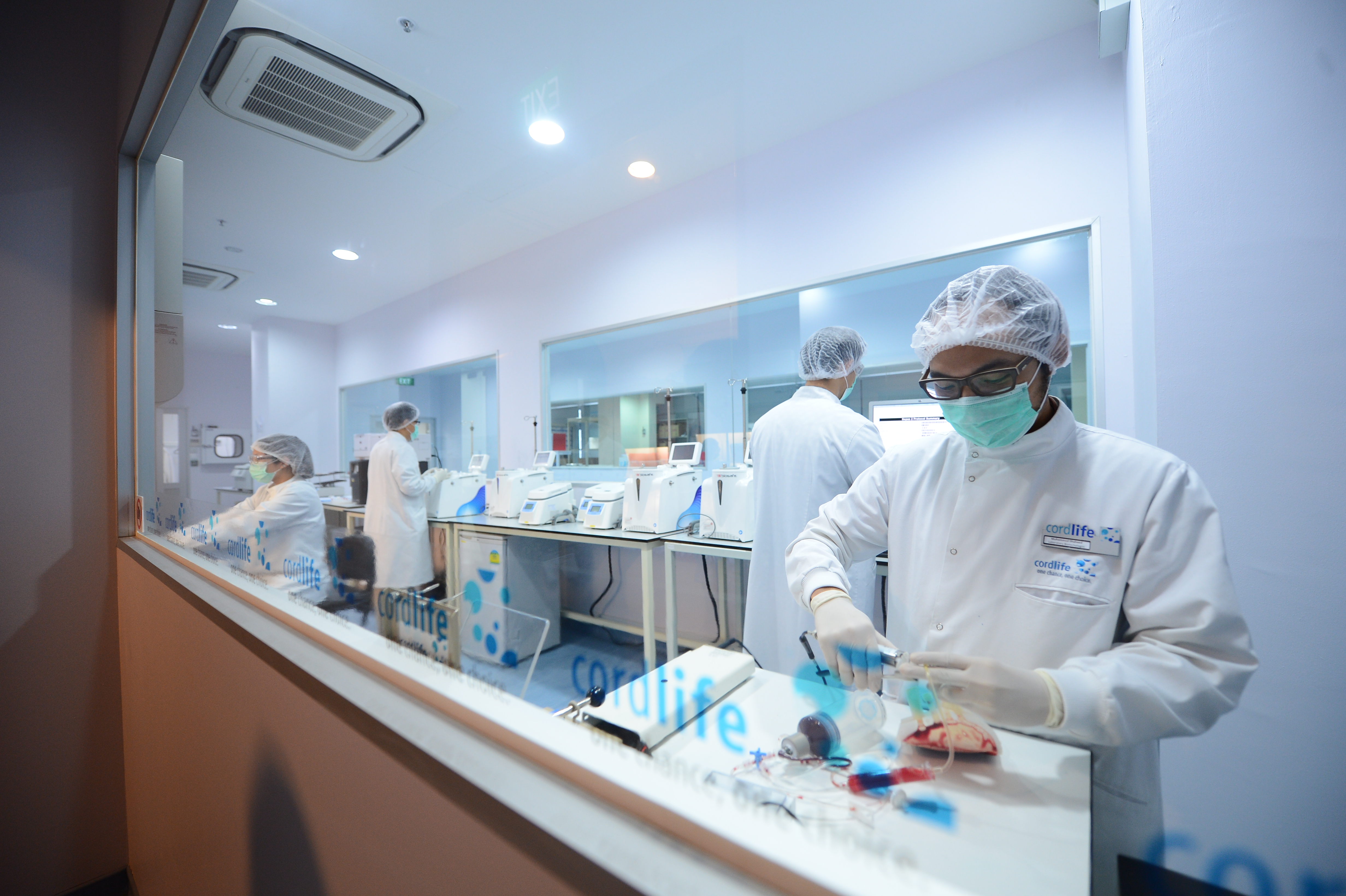 2002
First in Singapore to release cord blood for a sibling transplant to treat leukaemia.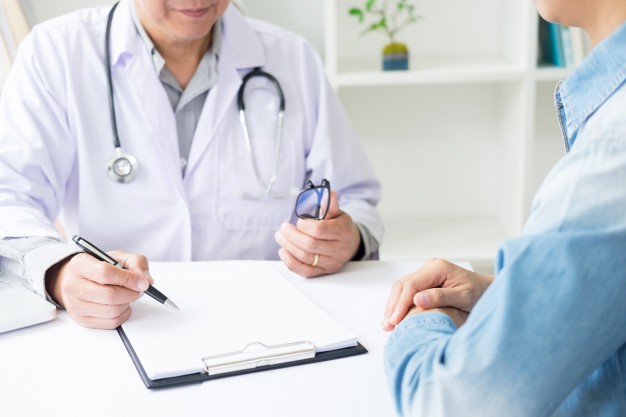 2009
Worked with a leading neurosurgeon to enable the first-ever cord blood therapy for cerebral palsy in Singapore.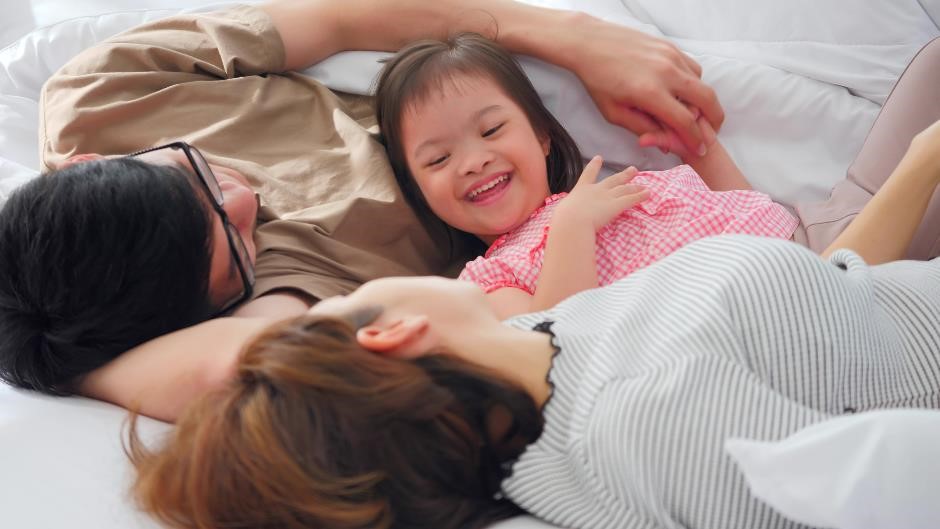 2016
Worked with Dr Michael Chez of Sutter Medical Group and Sutter Neuroscience Institute to enable a cord blood clinical trial for autism in Singapore.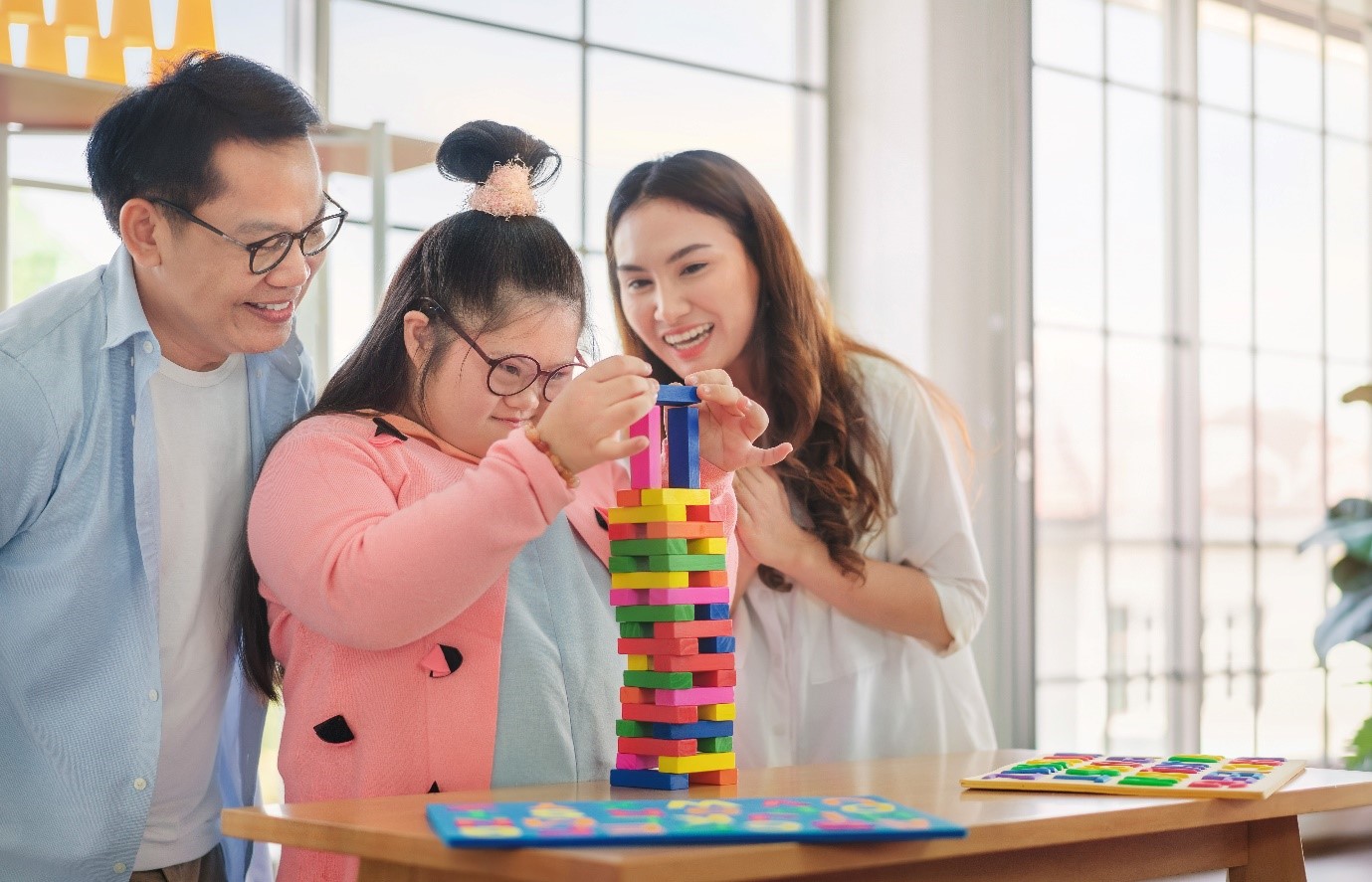 2018
Funded KK Women's and Children's Hospital's first-ever clinical trial for autism using autologous cord blood.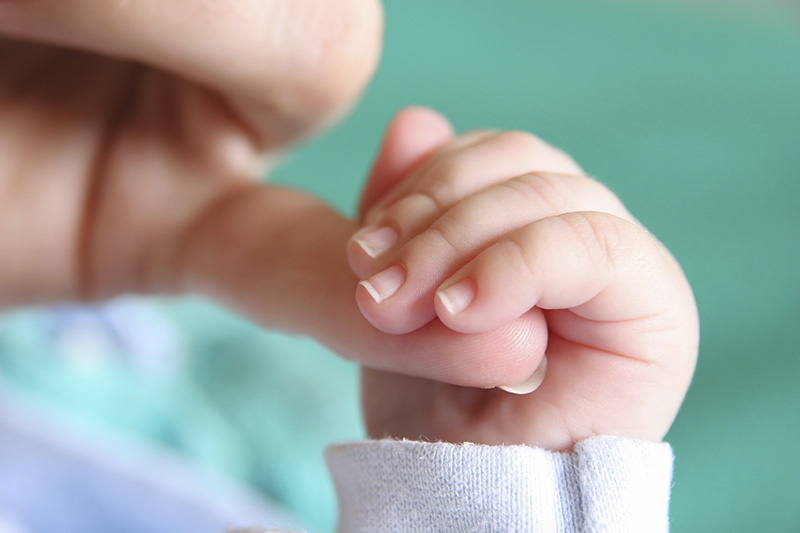 2021
Funded Singapore's first-in-man clinical trial to expand more cells from stored cord blood with SingHealth Duke-NUS.
A technology & quality pioneer – all for you
We've achieved several firsts over the years to ensure that our clients receive the best possible medical outcomes. We were the first cord blood bank in the world to be named World Economic Forum 'Technology Pioneer' in 2007. You can be fully assured that we will go to any length to give you the best.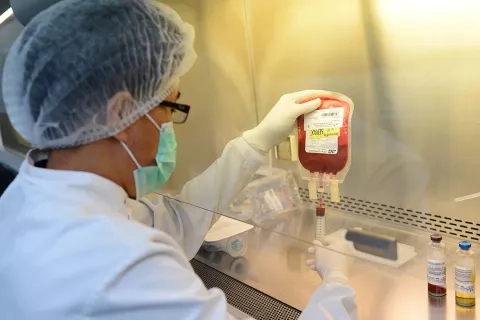 2001
First in Singapore to use dual compartment cryobags for cord blood banking.

2005
First in Southeast Asia to be accredited by AABB.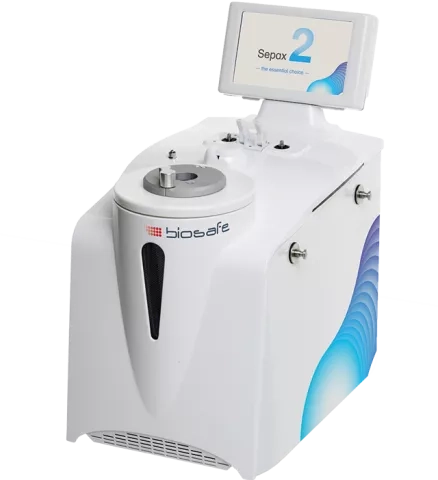 2008
First in Asia to invest in SEPAX(R) , a fully automated cord blood processing system to extract more stem cells from cord blood.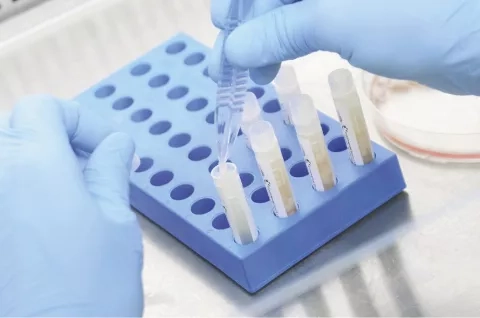 2010
First in Southeast Asia to offer cord lining banking.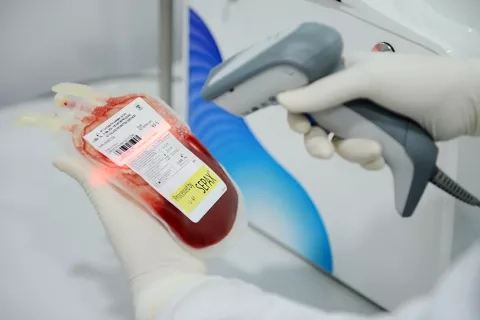 2013
First in Singapore to upgrade to SEPAX(R)2, an upgraded fully automated cord blood processing system.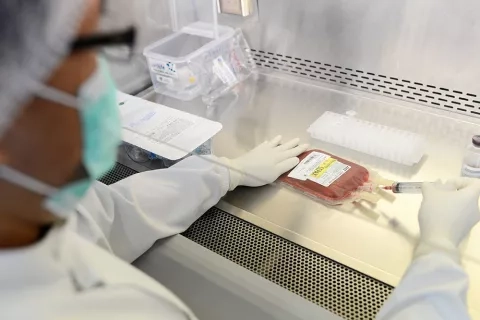 2015
First in Singapore to invest in Smart-MaxTM, an automated device that ensures even injection and mixing of cryoprotectant into cord blood at the proper temperature.
2016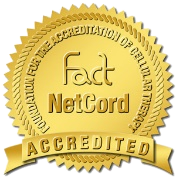 First in Southeast Asia to be accredited by both AABB and FACT-Netcord.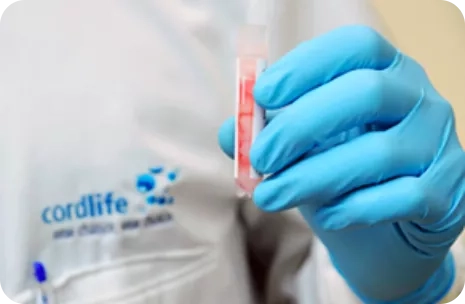 Fully-owned facility
As the likelihood of using stem cells for therapies increases with age, we're committed to being there for you and your family for the long haul. That's why we invested millions of dollars to acquire and custom-design our stem cell processing and cryopreservation facility in Singapore.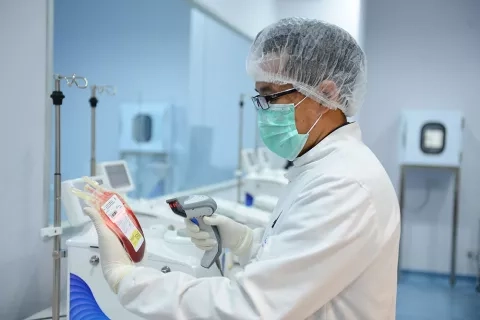 Fully automated cord blood processing
We process each cord blood unit individually with Sepax®2, a fully automated system that extracts up to 99.88% of cells from cord blood. The processed cord blood is then placed in Smart-Max™, an automated cryoprotectant infuser, mixer and cooling device that ensures consistent preparation of stem cells for cryopreservation.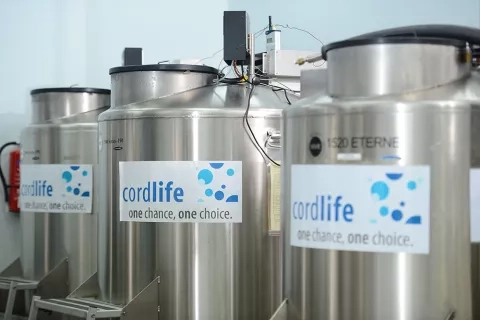 Safe & secure facility
Our facility is managed by qualified biotechnologists with extensive experience. Built around the stringent criteria set by AABB and FACT-Netcord, our facility has monitoring systems to ensure optimal temperature control of our liquid nitrogen cryotanks, as well as multiple backup systems to provide continuous power 24 hours a day, 365 days a year.
Giving you extra protection with
CORDLIFE CARE 360o
We understand your needs and concerns as parents, which is why we supplement our cord blood banking plans with Cordlife Care 360o to provide the most comprehensive care for you and your family. The information provided here is for general information only. Please refer to the Cordlife cord blood banking service agreement for complete details, terms, and conditions.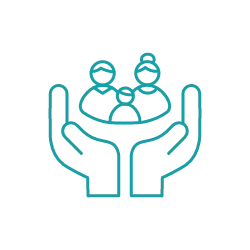 Cordlife TransplantCare:360o
In the unfortunate event that a cord blood transplant is required, we will cover a portion of your medical expenses.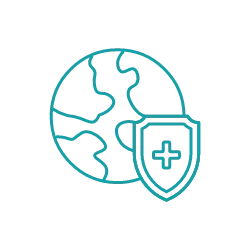 Cordlife Worldwide:360o
We'll deliver your child's cord blood to any location in the world at no extra cost for a cord blood transplant.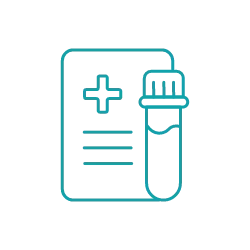 Cordlife Assure:360o
We'll cover the costs of matching (HLA testing) and viability testing (CFU assay) before a cord blood transplant to help you defray expenses.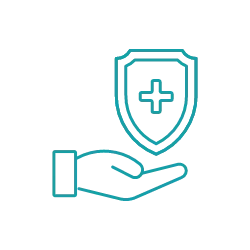 Cordlife Pledge:360o
We guarantee you of a matching cord blood unit or S$50,000 to cover medical expenses if the cord blood fails to be viable at the time of transplant.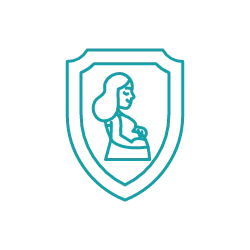 Cordlife Shield:360o
We provide insurance coverage through an international insurer to cover you from any pregnancy or childbirth complications.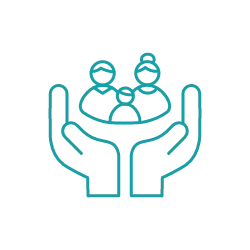 Cordlife Guard:360o
We have obtained additional insurance coverage to protect you and your family from financial losses caused by any direct malpractice.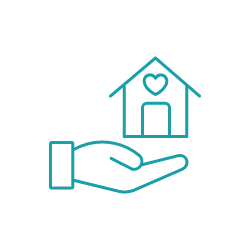 Cordlife Protect:360o
We'll waive all future storage payments if you or your spouse passes away or suffers from a total and permanent disability. Your family may also get a token sum, depending on the plan you choose.
Cordlife Cord Blood Network
We'll help you search for a matching cord blood should the need arise for your child, his/her biological parents, or biological grandparents, allowing you to protect three generations of your family.
Getting Started

Delivering soon? You only have one chance to save your baby's precious cord blood: at birth. Enrol before your due date!

To find out more about our latest pricing and plans, kindly call us at our 24-Hour Hotline (65) 6238 0808 or email info@cordlife.com.

Download our FREE Information Pack to learn more about the benefits of saving your baby's umbilical cord stem cells.