Event Mobile Banner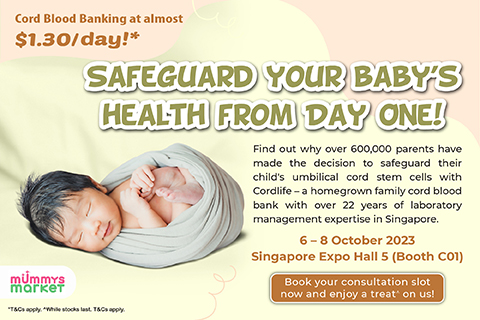 Mummys Market Baby Fair October 2023
Opening Hours
Fri - Sat: 11am - 9pm
Sun: 11am - 8pm
Location
Singapore Expo Hall 5
Safeguard your baby's health from Day One!
Find out why over 600,000 parents have made the decision to safeguard their child's umbilical cord stem cells with Cordlife - a homegrown family cord blood bank with over 22 years of laboratory management expertise in Singapore.
Fields marked with * are mandatory.