Huiji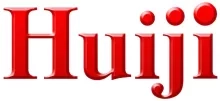 Huiji was set up in 1988 specializing in trading and distribution of medical and health products. Apart from that, they also deal in the supply of Chinese medicines, health care products, Chinese herbs and raw materials. Huiji is also involved in their own product's packaging and secondary assembly procedures. The company has grown consistently since it was founded and their range of products has expanded over the years internationally.
Its best-seller - Huiji Health Tonic is made of 100% premium natural herbs including Cordyceps, Ginseng, Du Zhong and Dang Gui, and has no alcohol content and no added sugar. Ideal for post-natal care for mummies during confinement period, regular consumption of Huiji Health Tonic can help strengthen the waist and relieve backache after delivery, nourish vital energy, promote blood circulation and overcome fatigue.
Offer Period
Current to 31 December 2023
Terms and Conditions
Discount must not be used in conjunction with any other discounts, coupons or promotional vouchers.
Discount is applicable to Cordlife Circle Card holders only and Cordlife Circle Card must be presented at point of payment.
Management reserves the right to amend the above without prior notice.