The Outcall Spa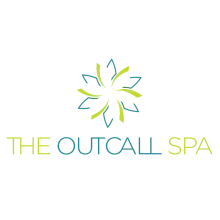 The Outcall Spa was born from the belief that the ideal location of a relaxing spa massage is in the warmth, safety and comfort of home. They have eliminated the need to plan travel arrangements, dress up for the occasion or worry about meeting an appointment time. What they bring to you is a full spa service designed to give you all the luxurious sensations of a complete pampering session, minus the hassle.
Offer Details
15% Off massage/ nail services and gift card purchase through website www.theoutcallspa.com
Offer Period
Current to 31 December 2023
Contact
Location:
Spa At Your Doorstep.
We provide Spa treatment to your Home or Hotel!
Website: www.theoutcallspa.com
Contact Number: 8782 0561
Opening hours: Tue - Sun 12.00pm - 1.00am
Terms and Conditions
Discount must not be used in conjunction with any other discounts, coupons or promotional vouchers.
Discount is applicable to Cordlife Circle Card holders only and Cordlife Circle Card must be presented at point of payment.
Management reserves the right to amend the above without prior notice.